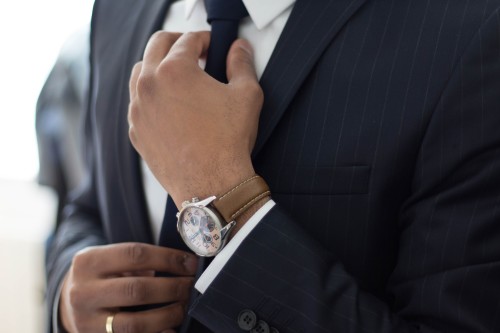 We live in entrepreneurial times, where, essentially, anyone can start a business and take the steps toward achieving professional success on his or her own. Thanks to ecommerce platforms like Etsy, connectivity tools like Skype and the endless promotional canvases offered by social media, you can boost your growth from the comfort of your own home – or remotely, from anywhere in the world.
However, in order to craft your professional persona, there are several steps you must first take. Along with creating a strong business plan, you must also take the time to market yourself properly and effectively. And, one of the most important tools you can utilize to start this process is your own professional biography.
WHAT IS A PROFESSIONAL BIOGRAPHY?
A professional biography is a document that highlights the story of your career. It is often found within the pages of a press kit, an electronic press kit (EPK) or other materials you might service to contacts surrounding the role you play within a business.
Your professional bio sheds some light on who you are as a worker, and what you have achieved in your professional space. A tiny glimpse into your outside interests softens hard edges, providing slight, yet relatable, information to readers.
WHY DO I NEED A PROFESSIONAL BIOGRAPHY?
Your professional bio can serve many purposes. Three functions of a professional biography include:
To properly pitch to the press: Traditionally, a professional biography is included in your press kit materials to supply to members of the media as part of your background information. Perhaps a writer is interested in authoring a story on you, whether a standalone profile or a Q&A. Or, maybe the writer is working on a roundup-style story, and your biography simply provides everything he or she needs without having to request a further interview. Typically, a publicist or a PR writer will author all of the documents that make up your press kit, including your professional biography.
To gain new clients: With a strong work bio on hand, you can also have a comprehensive document to service to potential new clients. Your biography should answer a lot of questions that someone who has never met you might ask. Following a basic networking opportunity, if a hopeful new client wants to learn more about your career and what you bring to the table, your biography will supply those answers – with minimal legwork and communications. For instance, simply uploading your professional biography to a company website can spotlight your work accomplishments seamlessly.
To land your dream job: If you go out of your way to supply a professional biography, you can make the job-hunting experience less stressful, but more fruitful. In addition to sending over an updated resume and a tailored cover letter, a professional biography has a way of tying those documents together for your prospective employer. Additionally, by publishing your professional biography on social networks like LinkedIn, you can go the extra mile to stand out among your competitors.
HOW DO I WRITE A PROFESSIONAL BIOGRAPHY?
A standard biography ranges from 300 to 500 words. Using short, strong paragraph structures, you can cover plenty of ground surrounding who you are as a professional. Topics you should include in your bio include:
• Your education/degrees held.
• An overview of your job history and specific highlights.
• Any professional achievements tied to your work experience.
• Information on your current role.
• Brief mentions of work-related hobbies and/or goals.
While some professionals like to include a headshot within a biography, this isn't always necessary, and is more geared toward personal preference. You can simply offer your name, followed by your current title, and then go into detail about your career.
WHAT SHOULD I NOT INCLUDE IN MY WORK BIO?
Since your professional biography should span your career, while focusing on your current role (if applicable), you should not go above and beyond to include extraneous details. As mentioned, a slight taste of your outside interests can work to your advantage by giving you a personal edge, but more than a sentence or two surrounding is entirely unnecessary and offbeat. Details your professional biography should not cover in depth include:
The story of your childhood: Since this is not in line with a literary biography, you need not outline your upbringing. However, a smaller influential mention that brought you to your current outpost is acceptable.
Your current marital/family status: If you choose to make a brief mention about your family, that should count as the 'personal details' inclusion. Your work biography is no setting for familial information.
Tales of hardships you have encountered: While an impactful note or two might help in pitching yourself to the press, information surrounding your personal hardships does not need to be contained in this basic document on your work background meant for wide circulation.
Your favorite things: This document should not cover your favorite foods, music or films – unless these interests tie directly to your job or industry.
WHAT DO I DO IF I CAN'T WRITE MY OWN PROFESSIONAL BIOGRAPHY?
If you do not have the confidence to tell your own work tale, you can hire a professional writer who does. As mentioned, learning how to author a professional biography is part of any traditional publicist's initial services. However, if you do not have the funds – nor the desire – to hire a PR pro to work in your corner, you can simply seek out an experienced writer for the production of your one-time biography. But, remember that keeping this document updated is your responsibility.
Use the above guide to achieve the ideal construction of your professional bio, or as a checklist surrounding one you decide to have commissioned on your behalf.
If you are interested in taking the steps to boost your professional writing skills on your own, consider the services of a personalized writer training program.