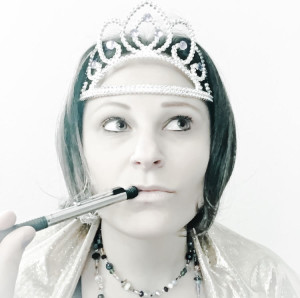 Born and raised in North Miami Beach, Florida, Tracy Block grew up surrounded by the boom of the Magic City. Block left Miami in 2002 to pursue her bachelor's degree from the University of Florida College of Journalism and Communications. When she returned to Miami in 2006, she stood firm in her decision to plant the seeds to grow her career in the city that birthed her, even though New York City was the proclaimed hub of media.
In 2006, Block landed her first job as an editor of Six Degrees Magazine, where she oversaw editorial calendars, wrote lifestyle content and performed editing tasks on final drafts of publications prior to print. It was then that Block learned the importance of networking and growing a strong support system, as the Miami media scene was proved a close-knit collective. In growing both her network and early skillset, Block also dabbled as a publicist at a boutique PR firm in Miami, and continued to hone her strengths thereafter.
Block's top priority was to make a name for herself as an ever-burgeoning Miami expert in the form of a seasoned lifestyle and entertainment journalist, while excelling in writing, editing and blogging about a variety of topics for a number of print and online media outlets. Her work has been published locally, regionally, nationally and internationally.
Block's beats allowed her to focus her work on a range of editorial including nightlife spotlights, public/private event coverage, restaurant reviews/openings, renowned food festivals, music festival reports, fashion/beauty editorials, health/wellness articles and more.
In 2012, Block was approached to curate the first-ever Zagat Miami Nightlife Survey, a six-month project that required the analysis of a venue scoring system, laced with sole-handedly penning descriptions of hundreds of South Florida nightlife properties.
In 2013, Block accepted a life-changing role as the Content Team Manager at an internet marketing incubator in the Wynwood Arts District of Miami, where she oversaw a team of 10 writers, contributed to hundreds of websites with a strong focus on SEO and developed different types of media products.
After conquering a decade in the industry, in March 2016, Block set out to combine all of her varying media skills to create Block Media Worldwide. She currently employs and oversees her own team of freelance writers, who contribute to various projects.
Currently residing in Denver, Colorado, Block draws her daily inspiration and drive from the picturesque peaks that surround her, while contributing locally to Denver Westword, 5280.com and Thrillist Denver.
Click here to access Tracy Block's online portfolio, which showcases her works in different mediums.